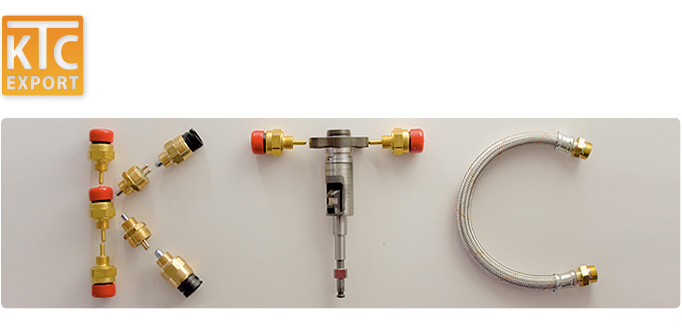 Responsibility for the content, according to § 5 Par. 1 Nr. 3, 5 Telemediengesetz (TMG)
KTC Export GmbH
Managing Director
Gordon Bülk
Bahnhofstr. 22a
22880 Wedel
Germany

Local District Court Amtsgericht Pinneberg
HRB 10945 PI
Ust-Id Nr. DE 813717691
Design
GronauDesign
www.gronau-design.de
Disclaimer
Content liability The content of our website has been produced with utmost care but we can't guarantee the completeness and actuality of the content. As a service provider we are liable for our content under § 7 Par.1 TMG of the applicable law. Under §§ 8 bis 10 TMG we are not obliged to monitor transmitted or saved information or check whether any of the content or activity associated with the content violates any law. We will become liable if someone alerts us to a breach. In that case we will remove the content from our website.

Links to other websites Our website contains links to other websites of interest. We have no control over these websites and are not liable for their content. The operator of these websites is responsible for the published content. Before we link to other websites, we check for possible legal breaches. We will only link to another website if we don't notice any legal breaches. However, it's not feasible that we control the content permanently of the websites we link to. If we are notified of any legal breaches, we will remove the link from our website.

Copy right The content and design is the intellectual property of the website operator. It is governed by German copyright law. The reproduction, editing and distribution and any use that is not permitted under copyright law will require written consent of the author. Downloads and copies of this website must not be used in a commercial context. Material can be downloaded for private use. Any content and design produced by a third party is also governed by copyright law. The content will be clearly marked as the intellectual property of a third party. If you notice a breach of copyright, please let us know. If we are in breach of copyright, we will remove the content as soon as possible.

Data protection Most of our site can be used without providing personal data. When we ask for your contact details (for example your name, address or e-mail) you are free to provide the information on a voluntary basis. We will not sell, distribute or lease your personal information unless we have your permission to do so.
Please note that data flow online in general is not secure (for example e-mail communication). While we try our best to keep your data secure, it's impossible to prevent unauthorised access by others.
The contact information published in the impressum must not be used to send promotional material, e-mails or spam to the website operator. The website operator may start legal proceedings against anyone who sends e-mails, promotional material or spam that was not specifically requested.


Source: Disclaimer from eRecht24, the portal for Internetlaw from barrister Sören Siebert.